As a trusted corporate member of society, we are committed to achieving sustainable development for our community.
Environmental care is one of the key aspects of the quality policy of our company. We have laid down the organization management guidelines according to the Environment Management System and have been certified with ISO 14001 since 2002. We have a working group on environmental management to monitor and reduce various pollutions that may occur during the production. We have an efficient wastewater treatment system using state-of-the-art technology with Anaerobic Fixed Film. Since the system relies on anaerobic microorganisms, it helps save electrical energy. Besides, biogas produced from the reaction of organic degradation in wastewater is also in pre-heating the water before entering the boiler, which helps in saving the fuel in the production of steam.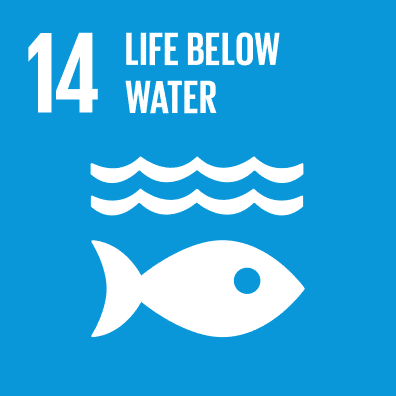 In obtaining raw materials, we place great importance on and the cooperation and the development of the Seafood Sustainable Policy supervised by the International Seafood Sustainability Foundation (ISSF). Regarding to ISSF conservation measure 1.3 CMC strongly supports the requirement that we plan to undertake reducing the purchase of Indian Ocean Yellowfin tuna by 11% calculated with respect to our average annual level of the IOTC yellowfin purchases from 2017 to 2019. We are committed to increasing the proportion of our tuna purchases from vessels participating in the ProActive Vessel Register (PVR) program, according to ISSF Conservation Measure 2.4. We also encourage our suppliers and boat owners to partner with us by joining the PVR to support the ISSF Conservation Measure 7.5. Moreover, we comply with the Dophin Safe regulations and have a zero-tolerance policy on the purchase of fish from fishing vessels carrying or trading shark fin (Shark Finning Policy). We only obtain fish under EU regulations to prevent and eradicate illegal, unreported, and unregulated fishing (IUU) practices. Furthermore, we promote MSC (Marine Stewardship Council) Standards of Protection by purchasing certified and traceable fisheries materials throughout the entire supply chain.
To promote the use of renewable energy that reduces the impact on the environment, in 2019, we have installed solar panels on the roof of the factory to generate electricity with a capacity of 1 MW. We plan to expand the installation area to 2 MW by 2021. The generation of electricity from solar energy contributes to the reduction of greenhouse gas emissions to the atmosphere. We also have an energy management committee that promotes energy conservation and efficiency improvements for more sustainable use of energy. Not only does this approach help save the energy consumption of the company, but more importantly, it helps cultivate the environmental awareness of everybody in our team that is also a unit of a broader community.